= 0
2 to 1 Epoxy Art Resin supplied in 1.5kg, 3kg & 7.5kg kits with 2 parts A and 1 part B
Perfect for coating, doming and making thin coasters and jewellery, with pours of up to 10mm
Crystal Clear, UV Stable, Heat Resistant up to 90°C and Manufactured in the UK
Low Odour, No VOC's, Solvent Free and Non-Flammable
PEOPLE ARE CURRENTLY VIEWING THIS PRODUCT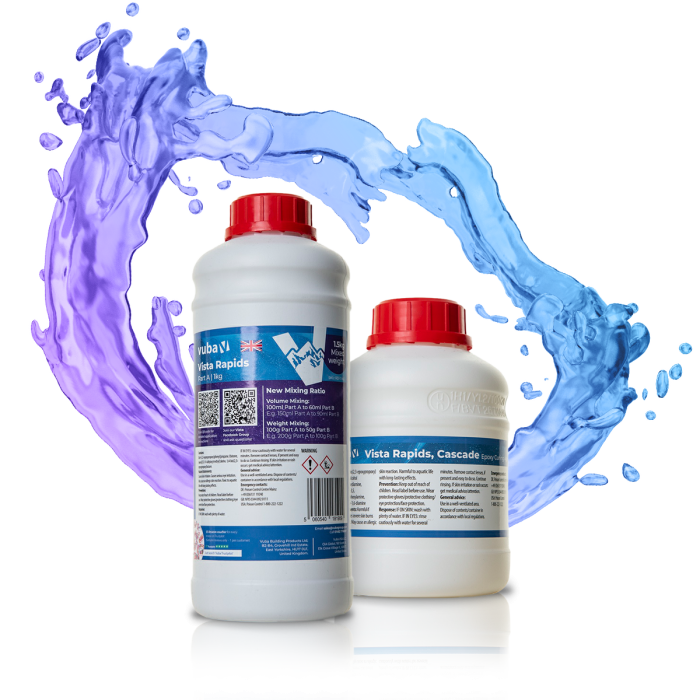 For same day despatch order within:
Free Delivery on orders over £50 or 5.99 UK mainland
Orders are despatched in the order they are received. The earlier you order the quicker it will be despatched.
HOW MUCh RESIN DO I NEED?
Grab your ruler, let us know the size of your product and we'll calculate how much VISTA resin you will
need for your project
RESULT
Total amount required
1,000 grams
Item cost
£85.00
Exc. delivery
LET US WORK OUT How Much A & B You Need
YOUR RESULT – YOUR PERFECT RATIO
Part A
500ml
Part B
500ml
Let's see your handy work! Leave a review!
Please leave a review including photos! We love to hear from our customers, and see the fantastic projects they complete. You can also review us on Trust Pilot and Google! If you'd like your project to be seen by our staff or featured on our social media channels, please email in any images to jade.tyson@vubagroup.com.
Ask us a question
A number of our most common customer queries are covered in our FAQs section. However, if you still can't find the answer you are looking for then simply fill out the form below and we will get back to you.
AMAZING, fantastic

Posted on

This resin is AMAZING, fantastic curing time and next to no bubbles and all for a great price compared to elsewhere. Would definitely buy again!

Never had an issue with bubbles

Posted on

I've used both Cascade and Rapid and have never had an issue with bubbles or the resin settings . None of my items have yellowed . The coasters I made with Cascade are heat resistant and leave no marks . I use Rapid for my acrylic pour coasters

It's superb stuff

Posted on

I use Cascade for my river tables & coasters it's superb stuff. I need some resin for top coating?

Found both excellent

Posted on

Purchased cascade and rapids (coaty) and found both excellent and easy to use. I prefer rapids as I like to cast in very thin layers. Would definitely recommend. Delivery was quick and communication of order progress was excellent

Recommendation from Rainbow Acrylics by Claire

Posted on

Bought Cascade resin for the first time on recommendation from Rainbow Acrylics by Claire. I think its fabulous. Easy to mix very little bubbles, no odour and sets beautifully. I have used more expensive resin before but certainly will not be going back t

Best i have come across

Posted on

i have purchased coaty (rapids) twice now to finish my art work. i will say i have tried other resins but this is by far the best i have come across so will continue to use this product, price is really good as well. Defiantly give it 5 stars

Best resin ever!

Posted on

Best resin ever! Fast delivery and great price too!

Quick delivery, one of the bottles was leaking, and they were amazing! Sent me out a brand new bottle! Amazing!!

Absolutely love Vuba Resins

Posted on

Used Cascade to make these jelly babies, Absolutely love Vuba Resins and looking forward to try Coaty.Would not from anyone else.

Great customer service

Posted on

Great customer service and lovely resin! Definitely my favourite to work with so far.