Crafting Timeless Keepsakes with a Floral Twist
Crafting Timeless Keepsakes with a Floral Twist
My Story
Hi I'm Sal, a Vista resin ambassador and owner of Sals Forever Flowers.
I started my resin journey in 2019 as a crafter who decided to have a go at playing with resin. Over the years I have practiced and experimented with different resins, but it wasn't until around 10 months ago that I began using Vista Art Resin.
After a year's worth of research, mistakes and practice, I was ready to launch Sals Forever Flowers in January 2020. I'm now a specialist in epoxy flower encapsulation, preserving flowers from any occasion including wedding bouquets and funeral arrangements, all captured in time using Vista resin.
It takes a lot of hard work, experimentation and dedication to start a business, especially during a pandemic, and I'm very lucky to have won 3 awards this year including: The Prestige Business Awards – Best Gift Shop of the Year, The Wedding Industry Awards as Best Newcomer, and the Matrimony Awards County Winner.
Owning a new business hasn't come easy, there's been a lot of tears, but hard work and support from my family, as well as Jade from the Vista team, has helped make it a roaring success.
My Vista Journey
I accidentally came across Vista after discovering their sister company, Vuba, on a search for a suitable resin for a door plaque project. With Vuba specialising in resin driveways, I figured the resin would be suitable for outdoor use. At this point, I got in touch with the team and was connected to Jade who has been my contact ever since. Jade gave some great advice and reassured me that their products would be suitable – I ordered a sample and haven't looked back since.
I loved the results, so began using Vista Art Resin for all my craft projects. Getting the right temperature and humidity in a room is always a difficult and amin blush can be challenging but the Vista team are always here to help and can advise which product is best – if you have any issues they're resolved straight away, which as a business owner, is really important.
A year later, the original door plaque I made with the first Vista sample is still going strong, there's no yellowing or cracking despite the British weather.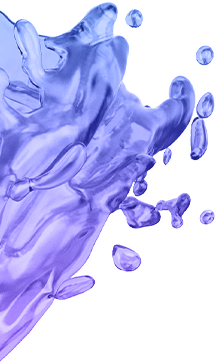 Top Tips
The most important step of epoxy flower encapsulation is ensuring your flowers are completely dry beforehand to avoid rotting over time
The correct moulds and the right resin for the mould depth is essential
One size does not fit all! There are lots of obstacles to overcome with resin encapsulation from bubbles and blush to pour lines and flash curing, so practice and find what works for you
Vista Pick
My top pick from the Vista product collection is Ocean for deeper moulds, but I also like to work with Turbo and Rapids.
Explore Sals Forever Flowers and see how Sal utilises Vista products to create stunning flower encapsulation keepsakes @salsforeverflowers
.
Shop For Products
Take a closer look at the products featured in this post