A Vista Victory for Inspirational Husband and Wife Duo
A Vista Victory for Inspirational Husband and Wife Duo
Our Story
Hi we're Billy and Kelly, Vista resin ambassadors and above all, husband and wife.
It's no lie that lockdown put a strain on many couples' relationships, with too much time trapped indoors taking its toll – for us, Billy was unable to trade, and I was on maternity leave after giving birth to our son, so we wanted to find a way to focus more energy into our relationship and spend more quality time together.
It was during this time that Billy suggested we try to make a resin river coffee table, and with his 12 years' experience in wood working and my keen eye for detail, we thought it would be the perfect project. We carried out weeks of research and preparation before finally making a start but the results were incredible and we found a new passion.
As the lockdown extended so did our love for resin, and crafting together really helped us connect. What started as a new hobby for us became a business, as we got more into resin I became inspired by ocean resin art – and since we weren't going on holiday it was a great way to get some vitamin sea!
Our Vista Journey
We have since created Victrees, specialising in beautiful bespoke handmade furniture and accessories – owning our own business lets us spend as much time as possible with our son while also doing something we love!
We have tried a handful of resin products over the past couple of years and both agree that Vista resin is a definite favourite. Vista has quickly become our go-to, not just for the quality of product but for the outstanding customer service. We have regular contact with Jade through WhatsApp, where she helps us with any queries and gets our orders set up on the system.
We create epoxy ocean boards, river tables, custom furniture, resin art and more – sharing these on social media, we receive endless messages from keen buyers, with the honeycomb table being a follower favourite.
We're super excited to try Vista One and we love that Vista are always developing and improving their products – they really do take feedback on board.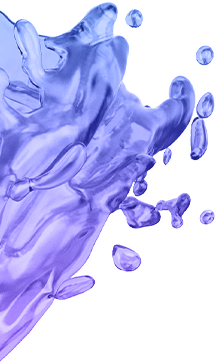 Top Tips
Stir, re-pot, stir again, and stir some more...oh, and slow and steady wins the race, be careful not to whisk the resin as this can cause micro-bubbles!
When creating ocean cells, they tend to stay in place better if you let the resin sit for 10 minutes before pouring
When you have finished, leave the room and do not come back until the resin has cured, otherwise you will end up interfering with and spoiling the project (we learned this the hard way!)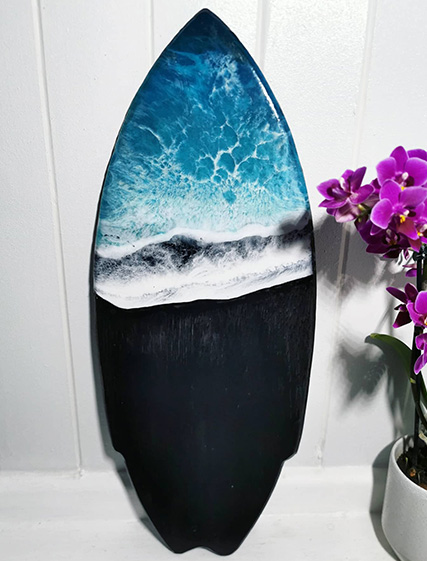 Vista Pick
We use Vista Rapids for all ocean artwork, and we absolutely love the outcome every time we create something new. I'm particularly excited to try out the NEW Vista One to see if it's a contender for my favourite product in the Vista range.
Explore Victrees and see how Billy and Kelly use Vista products to create beautiful honeycomb tables, epoxy tables and more @victrees.
Shop For Products
Take a closer look at the products featured in this post