I Found My Calling Through Resin!
I Found My Calling Through Resin!
My Story
Hi I'm Peter, a Vista resin ambassador.
I have always been an active man, being in my element when working at heights, rock climbing and motorcycling. This was until I suffered an accident in 2006 in my native country Hungary which caused paralysis in my right arm for 2 years.
I didn't let this set me back, after the accident I tried to return to work in a shop but it didn't quench my first for adventure. Seeking a new life and a fresh start doing something new, I moved with my partner to the UK.
Here I began working in factories before eventually becoming a handyman, and my craftsmanship helped grow my business to a team of 7-8 people. But as a self-confessed perfectionist I found it difficult to hand over the reins and let other people carry out work that had my name tied to it. The stress of running my own business landed me in hospital, and for a second time it sparked a change in my life's direction for the better.
Craving a creative outlet where I could make use of my existing skills, I began making resin products, with a love for medium pours.
My Vista Journey
Like many other resin artists, I started my resin journey using epoxy resin imported from Germany and Italy, until I came across UK manufactured Vista Resin and never looked back!
I specialise in small to medium pours, which are great for epoxy resin guitars. For this my go to resin is Vista Ocean for a crystal clear, UV stable finish.
Although I'd love to have a purpose-built workshop soon, my current creative haven is a 9m2 workshop where all my epoxy resin projects are born. I'm immensely proud of my work, and local joiners in the Shetland Isles asking me for resin tips and tricks feels like a huge personal achievement.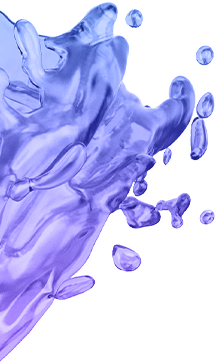 Top Tips
Vista Lake is ideal for chopping boards, cabinet doors and wall clocks, thanks to its low viscosity and bubble free finish
The correct resin for your desired pouring depth is crucial, so be sure to experiment with different Vista products and read the product information for advice to find the best resin for you
Vista Pick
My top pick from the Vista product collection is Ocean for resin guitars, but I also love Mariana for deep pours including river tables, Lake for smaller items, Rapids for resin coatings, and Vista Pigments are awesome too!
Explore Studio 81 and see how Peter utilises Vista products @s81joinery
.
Shop For Products
Take a closer look at the products featured in this post