= 0
Easy 1:1 Ratio Vista One Epoxy Resin Kit (1L) includes Gloves, 3 x 50ml Pigments, Beakers, Mixing Sticks and a Mould.
Contains everything you need to get started - perfect for those wanting to try Epoxy Art Resin!
Crystal Clear, UV Stable, Easy Use Ratio and Manufactured - Perfect as a Gift or for Beginners
Low Odour, No VOC's, Solvent Free and Non-Flammable UK Manufactured Resin. 
PEOPLE ARE CURRENTLY VIEWING THIS PRODUCT
For same day despatch order within:
Free Delivery on orders over £50 or 5.99 UK mainland
Orders are despatched in the order they are received. The earlier you order the quicker it will be despatched.
Product Information
Product Information
This is a handy Starter Kit for beginners wanting to try our fantastic '1 to 1' Epoxy Resin, Vista One. Each kit containers 1L of Vista One, 3 Pigments (Choose from the 4 kits available), mixing sticks, beakers, gloves and a mould. 

Vista One is a 1-2-1 Epoxy Craft Resin, meaning that you mix equal parts A and B by volume - Perfect for beginners.

This product is formulated for applications between 5 and 25mm and can be layered to achieve higher depths meaning – Vista One is highly versatile.

For more information about Vista One visit our Vista One product page.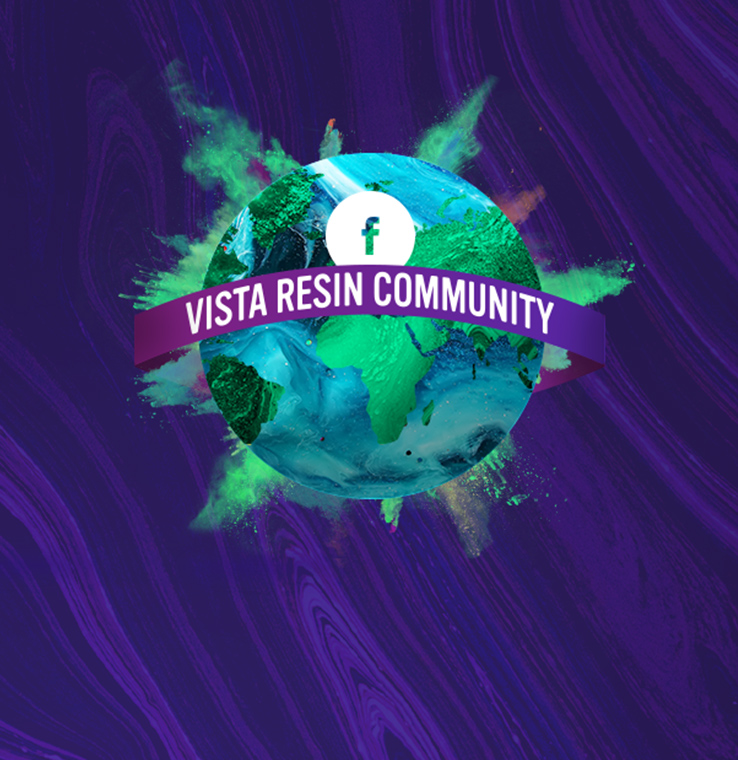 HOW MUCh RESIN DO I NEED?
Grab your ruler, let us know the size of your product and we'll calculate how much VISTA resin you will
need for your project
RESULT
Total amount required
1,000 grams
Item cost
£85.00
Exc. delivery
LET US WORK OUT How Much A & B You Need
YOUR RESULT – YOUR PERFECT RATIO
Part A
500ml
Part B
500ml
Let's see your handy work! Leave a review!
Please leave a review including photos! We love to hear from our customers, and see the fantastic projects they complete. You can also review us on Trust Pilot and Google! If you'd like your project to be seen by our staff or featured on our social media channels, please email in any images to jade.tyson@vubagroup.com.
Ask us a question
A number of our most common customer queries are covered in our FAQs section. However, if you still can't find the answer you are looking for then simply fill out the form below and we will get back to you.