= 0
Duraseal Counter Top Final Sealer
High strength, high quality Resin sealer with excellent bonding properties to almost all surfaces.
Sealing and enhancing surfaces whilst improving scratch resistance. 
UV Resistant,
Manufacturer in the UK, Easy to Use.
Low VOC's, Solvent Free, Chemical Resistant and Abrasion Resistant.
PEOPLE ARE CURRENTLY VIEWING THIS PRODUCT
For same day despatch order within:
Free Delivery on orders over £50 or 5.99 UK mainland
Orders are despatched in the order they are received. The earlier you order the quicker it will be despatched.
Product Information
Product Information
Duraseal is a high quality Resin sealer designed to protect and improve the cleanability and the visual appearance of Vista epoxy flooring or surfaces. 

For projects such as bar tops and countertops we would recommend to use water-based Duraseal whereas the solvent-based product is more durable and suited to heavy-duty uses such as flooring.

Duraseal is a unique combination of UV stable, scratch resistant, highly abrasion resistant and highly chemical resistant, making it ideal for giving an extra layer of protection to your epoxy projects.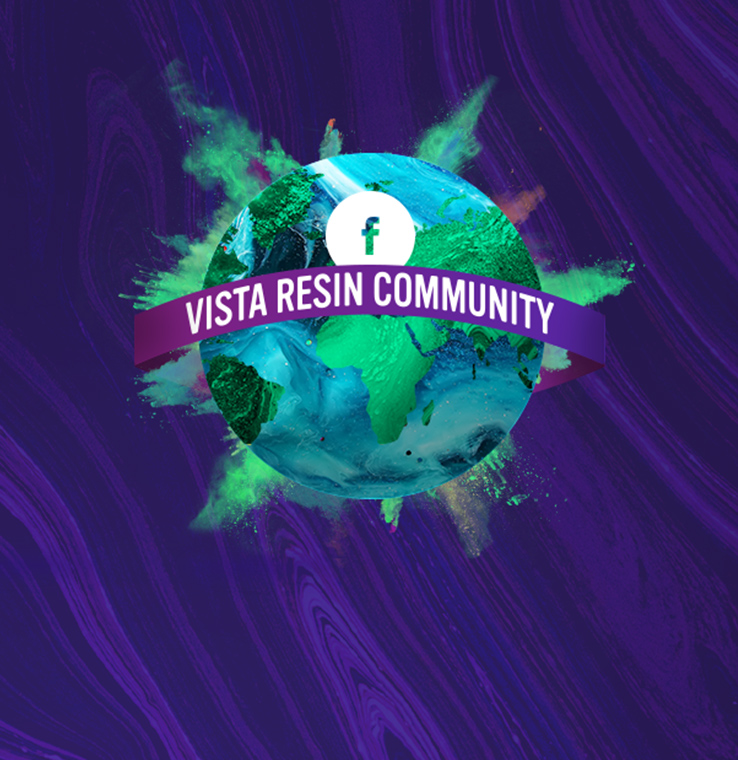 Usage Guidance
Usage Guidance
Mixing Ratio


Mix 100g Part A to 7.5g Part B for water-based Duraseal.

Follow the simple steps below for application:

1. Gentle sand with fine grit sand paper to ensure an even surface
2. Wipe with a damp cloth then dry thoroughly before application of sealer
3. Mix the two parts together
4. Apply using a 'de-fuzzed' microfibre roller

We advise you to apply a thin layer - a maximum depth of 100 microns (0.1mm). Applying a thick, heavy coat will cause an uneven coverage and on some occasions creates a milky appearance. Cross-roll to give even coverage and avoid "roll lines".

1 litre of Duraseal typically is capable of covering 8m². We recommend applying 1-2 coats depending upon the substrate being sealed.



Mixing Technique
For small quantities mixing in a cup with a stirring stick is sufficient. For larger mixes a drill with a slow speed paddle mixer is required.
Remember that Duraseal is intended as a sealer only - do not mix epoxy pigments with your Duraseal as this will inhibit the performance of the product.
Curing Time
Both water-based and solvent-based, kept at a constant room temperature of 20-22°C will be touch dry and tangible in 24 hours. We wouldn't recommend objects to be placed on the surface until after 48 hours of application.
Let's see your handy work! Leave a review!
Please leave a review including photos! We love to hear from our customers, and see the fantastic projects they complete. You can also review us on Trust Pilot and Google! If you'd like your project to be seen by our staff or featured on our social media channels, please email in any images to jade.tyson@vubagroup.com.
Ask us a question
A number of our most common customer queries are covered in our FAQs section. However, if you still can't find the answer you are looking for then simply fill out the form below and we will get back to you.