Creative Therapy Through Art Resin
Creative Therapy Through Art Resin
My Story
Hi I'm Ella, a Vista resin ambassador.
I'm very active, a pet lover, and I have a natural thirst for adventure - after graduating from the University of Southampton in 2018 I solo travelled around Australia.
From the outside, my life as a 25-year-old seems like the dream, and although I've had some fantastic experiences, I was diagnosed with bipolar disorder 6 years ago. The nature of this condition makes working within a mainstream role very difficult. I find peace in being creative - it really helps to focus my mind, and this is how I found my love for resin art, particularly ocean resin.
I've since come to realise that resin isn't just about learning artistic skills. It's science, it's experimentation, it's perseverance, it's freedom.
In 2021, I built Keppel Creations. Building a business from the ground up with no prior experience was hard but I now conduct my own marketing and accounts – something I never thought I was capable of! Resin has helped me find happiness and unlock creativity.
My Vista Journey
It wasn't until the winter of 2021 that I stumbled across Vista, when they launched their new range. I started out experimenting with Rapids and soon after I discovered Cascade – both fabulous products for my ocean resin projects including wave boards, coasters, hanging pieces, resin coasters...the list goes on!
Whether its memories of the crystal clear waters of Keppel Island in QLD Australia, the shining rocky shores of Malta, or the glistening blue waves in Cornwall, all my inspiration comes from these glorious shores in which I have travelled. Living in the New Forest region by the coast, the inspiration is endless and I'm always creating waves and seascapes.
I fell in love with Vista products because of their shiny, gloss-like finish, clarity and curing time – I don't feel rushed with my resin projects and I get an amazing finish that brings my ideas to life.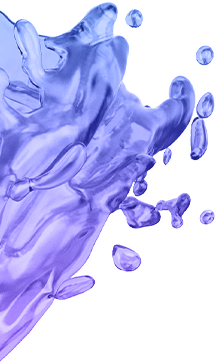 Top Tips
Dust will be your worst nightmare. Make sure you cover your work while it cures to avoid anything getting into the resin
To stop ripples on the surface of your resin pour, warm up the Part A bottle in a warm bowl or sink
Don't put too much pressure on yourself when you see perfectly smooth, glossy resin on social media. Stop trying to achieve total perfection and instead just enjoy the process, you'll naturally create better resin art than before
Vista Pick
My top picks from the Vista product collection for ocean resin projects are Rapids and Cascade.
Explore Keppel Creations and see how Ella utilises Vista products to create beautiful, free-flowing ocean resin products @keppel_creations.
Shop For Products
Take a closer look at the products featured in this post