Perfect Harmony Between Wood and Resin
Perfect Harmony Between Wood and Resin
My Story
Hi I'm Mark, a Vista resin ambassador.
I first started woodturning around the summer of 2018, starting off by tinkering around in my small shed making the odd chopping board or sign. Like many, I began by simply creating items for my friends and family, with wooden chopping/serving boards being a favourite for my wife.
YouTube became a saving grace for tutorials and inspiration, in particular a video by Heath Knuckles called 'Red Dawn' showing the process for making a hybrid sphere. This opened my eyes to the world of woodturning resin.
I got hold of a small lathe and signed up to some local woodturning classes, and from there I went from working with solely wood to wood and resin in no time! Resin projects soon became a form of therapy for when I struggled mentally, it gave me an escape from the madness that is life and a way to focus on something I love.
ShopDog Workshop was created. Why the name? It was inspired by my pet dog who would relentlessly run into my workshop to steal pieces of wood.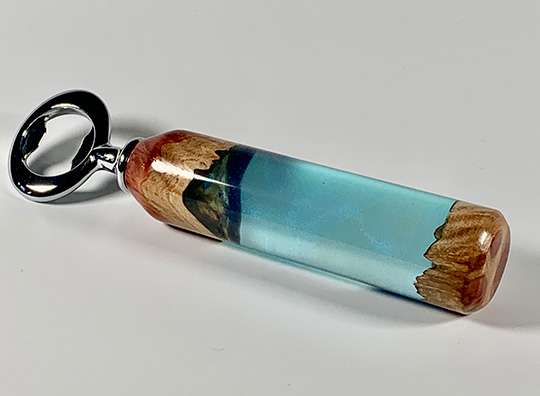 My Vista Journey
I found Vista in November 2021 and was instantly drawn to Vista Ocean. This resin works perfectly for my needs, giving a bubble free finish and fantastic workability for all of my woodturning resin projects. Vista Ocean is brilliant for casting decorative objects, recently I've been having fun casting Grogu (aka Baby Yoda) figures within spheres.
I've also found Vista to be far more cost effective in comparison to other art resin brands, which is a huge bonus! Alongside this I can't fault the team at Vista for their support and help along my journey with ShopDog Workshop.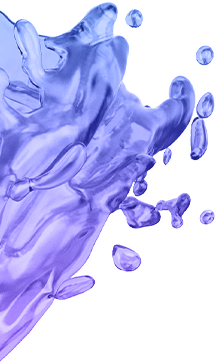 Top Tips
Watch as many videos as you can get your hands on or better yet, join a club or class if you can
Everybody starts somewhere, so just make a start however small or simple. You definitely learn by making mistakes
Ask lots and lots of questions. I have had so many people ask me for tips and advice via Instagram which is quite humbling, so I pay this forward by helping others where I can
Vista Pick
My top pick from the Vista product collection is Ocean for all of my woodturning resin projects.
Explore ShopDog Workshop and see how Mark utilises Vista Ocean to create a harmony between wood and resin @shopdogworkshop.
Shop For Products
Take a closer look at the products featured in this post