Mother of Two and Resin Artist
Mother of Two and Resin Artist
My Story
Hi I'm Hannah, a Vista resin ambassador and mother of two boys living on the coast near Bristol.
Whilst many found comfort during lockdown in a good old Netflix binge, I was one of many who started teaching myself a new skill. My first glimmer of resin art was through a video on Instagram of mesmerising resin cells and waves of colour, it inspired me to take on a new creative hobby.
Having the time to really develop my skills to the point of taking commissions, I felt like I'd found a new purpose in life. It wasn't long before the word started to spread about my art work through family and friends and the demand for my work skyrocketed in a matter of months.
I then picked a company name and got to work creating my social channels. Now a proud business owner selling epoxy resin home décor, I run quarterly workshops for resin beginners from all over the UK. I teach people the basics and give them the tools to create their own resin masterpieces.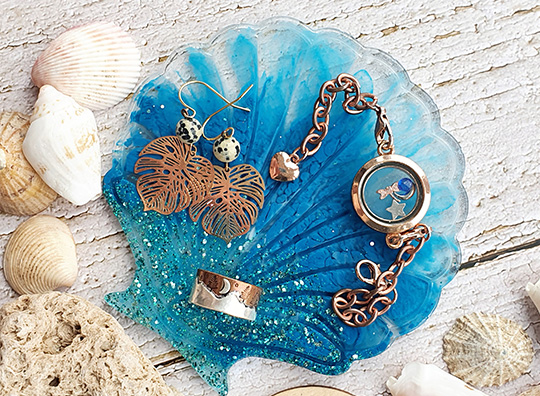 My Vista Journey
After opening Ballooooo Designs, I came across Vista when it was the new kid on the block. The name Vista was popping up again and again in the world of resin and I loved the fact it was supplied by a UK manufacturer, not to mention what I'd heard about the clarity and great price of the range.
I wasted no time placing an order of Vista Cascade and received the parcel the next day in less than 24 hours, Vista customers weren't lying about the super-fast delivery!
Epoxy resin always comes with trial and error. Making mistakes is the best way to learn and once I got the hang of Vista resin, I found its affordable prices allowed me to buy in larger quantities and expand my business venture in starting workshops.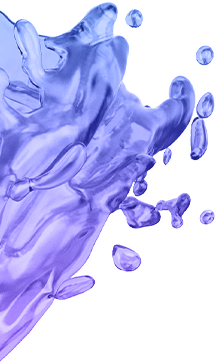 Top Tips
Don't be afraid to get creative and try out different inclusions in your epoxy resin art like glass, gold foil and dried flowers
If you're having issues with bubbles and clarity in your resin pieces like I once was, slightly warm the Part A before the pour and the results will be ultra-clear
Vista pigments are extremely rich and vibrant so I highly recommend stocking up on these (I once bought every colour from the range in a single order!)
Vista Pick
My top pick from the Vista product collection is Turbo for my workshops, as it allows my attendees to take their cured epoxy resin pieces home with them without the worry of the resin getting everywhere. For my personal work, I love Rapids for wall art and Cascade for pouring all of my pieces as it's so versatile.