From Hobby to Purpose Built Studio
From Hobby to Purpose Built Studio
My Story
Hi I'm Kelly, a Vista resin ambassador.
Determined to make a difference and help those in need, I was a member of the police force in London for 12 years. Unfortunately this wasn't the job for me and after being diagnosed with PTSD, anxiety and depression, and I looked for a therapeutic alternative.
This is when I found epoxy resin art - a fantastic way to channel my nervous energy and switch off from unwanted feelings. Resin offered so much scope to create gorgeous pieces of art, from coasters to jewellery. With a custom build cabin at the bottom of my garden, my resin journey was underway.
It's been three years since I began working with resin and I've soon established myself as an abstract artist. Now a proud business owner from Buckinghamshire, my artwork can be seen in 23 restaurants, coffee shops and gift shops, and my next step is producing large scale pieces of resin art on solid wood.
My Vista Journey
I've tried my hand at several brands of resin but none of them stood out until I found Vista!
After seeing their 5-star reviews on Trustpilot and the loyal community they had built up on Facebook, I ordered 3kg and gave Vista a whirl. It's now the only brand of resin I will use, with Cascade and Rapids being my favoured products for making clocks, serving boards, tables and coating artwork.
Later Vista released Turbo, a resin with all the winning qualities of Cascade and Rapids paired with a much faster curing time. All of my pieces are now created with Turbo to allow me to speed up production rates and keep up with demand, and occasionally I use Rapids epoxy resin for coatings.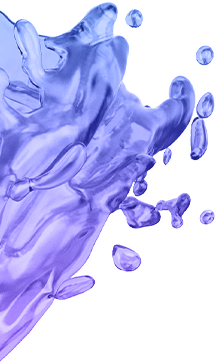 Top Tips
For the dreaded Amine Blush, make sure your curing conditions are consistent, purchasing a heat mat can really help with maintaining the right temperature
When first starting out, experiment with smaller pieces like coasters
For tips, tricks and information, the Vista Resin Community Facebook Group is an invaluable resource
Vista Pick
My top pick from the Vista product collection is Turbo for fast curing times and a flawless, glossy finish.
Explore Kelly Vincent Art and see how Kelly utilises Vista products to create abstract epoxy resin art work @kellyvincentart.
Shop For Products
Take a closer look at the products featured in this post