Extra Income and Lots of Fun!
Extra Income and Lots of Fun!
My Story
Hi I'm Oliver, a Vista resin ambassador from Beverley, East Yorkshire.
With a background as a carpenter, I've always had a passion for woodworking and I'm no stranger to seeing stunning wood and resin hybrid projects popping up across social media. The way resin pairs with wood and brings out its colour and texture has always caught my eye, so why not give it a go for myself?
I quickly learned more and more about working with resin and wood, and soon began including colour pigments to the mix to add more variety into my epoxy resin work. Vista Colours are a great pigment range – the vibrancy is insane!
Now having set up Oliver's Woodworking, I have a slick process when it comes to creating resin chopping boards and other items, with the help of Vista products. You can see this process in action in the video below:
My Vista Journey
Being local to Beverley, I prioritise trying out and supporting local businesses and when I found out that Vista were just around the corner, I jumped at the opportunity to give their products a go. I love that Vista is a UK manufacturer, it sets them apart from many other resin brands I've seen other people in the community use.
My go to resin is Vista Ocean, it's fantastic for creating chopping boards and other items that incorporate woodwork. This is a Deep Pour/Low Mass resin perfect for my needs, as it allows me to pour up to a depth of 75mm and demould my creations after 48 hours for a fast turnaround.
The affordability of Vista resin means I can save on production costs and earn a higher profit for my creations, which is a huge bonus!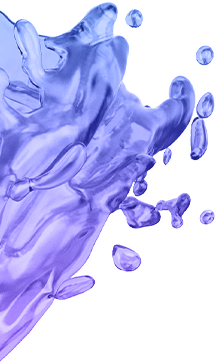 Top Tips
When pouring your mould, clamps wrapped in polypropylene tape will help to keep everything in place
It's always a good idea to see what materials you can utilise to keep your costs down, especially when delving into the world of resin as a hobby. I use offcuts from a local wood merchant to give the materials a new lease of life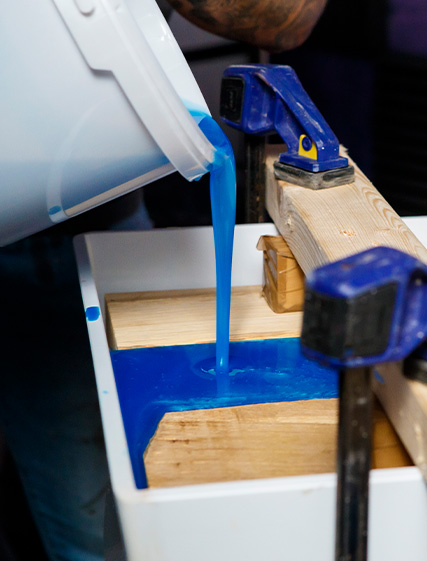 Vista Pick
My top pick from the Vista product collection is Ocean.
Shop For Products
Take a closer look at the products featured in this post