A Born Artist Inspired by the Ocean
A Born Artist Inspired by the Ocean
My Story
Hi I'm Alice, a Vista resin ambassador
I have loved art for as long as I can remember and , as a graduate of Cambridge School of art, I'm lucky enough to have had my art exhibited in galleries across the UK. Represented by Nova Fine Art, you'll find my work currently in 3 beautiful galleries; Leamington Spa, Marlow and Marlborough
It was in 2016 that I began working at sea and traveling the world onboard cruise ships.
I very quickly fell in love with the ocean and started painting life though a porthole from my cabin. I was mesmerized by everything about my surroundings, the fluidity, the endless horizon, the jewel tones; the sense of being truly isolated with nothing but water in sight, and equally fascinated by the changes of weather that I experienced and witnessed whilst on board.
One of my favourite memories is staring at the water over the railings on promenade deck, it was absolutely mesmerising and it's these fond memories that have inspired my artwork since. Through painting and resin art, I am able to create a perfect marriage of my two passions – art and the ocean.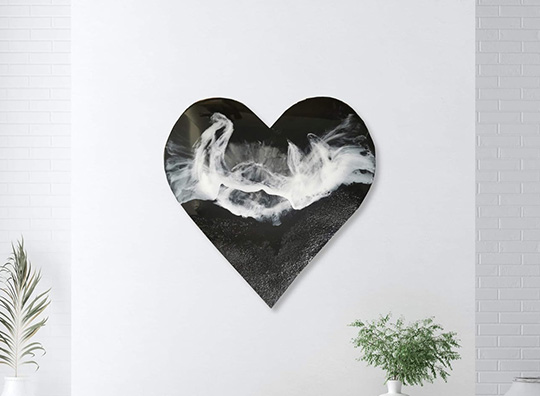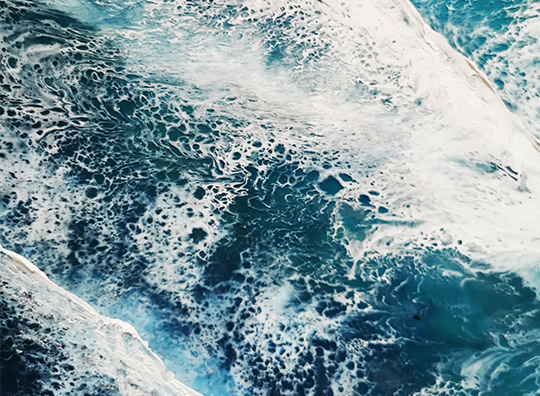 My Vista Journey
Supporting the local economy is important to me, and when I heard about a British Resin company creating art resins, I knew I wanted to give Vista a try and support them.
Back when I first ordered, the product range was limited so I ordered 15kg of each to give them a really good go. Each resin had their positives, but I needed something much thicker and faster curing for my ocean pieces – the best thing about Vista is that they listen to their customers – so when I fed back, they took what I said on board when developing new products.
Overall, I loved my experience with Vuba, the customer service is incredible, I was truly made to feel like a valued customer and the company ethos is brilliant. Due to their previously small product range, I shopped elsewhere temporarily in the hopes that Vuba would continue to develop new products. To my joy they did, and they certainly won me back.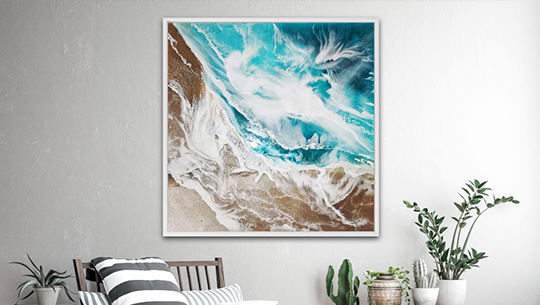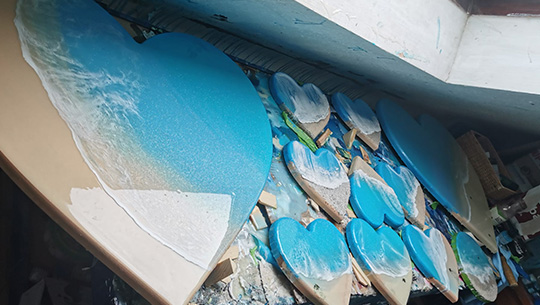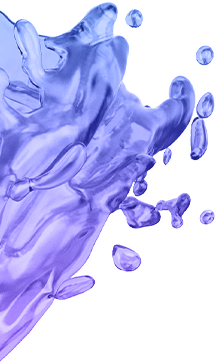 Top Tips
Investing in a good heat gun is a life saver, not only for getting rid of pesky bubbles in the resin but also for pushing resin around the surface to create beautiful cells
Humidity can be your worst enemy, try to make sure your room temperature is right when creating resin art
Don't pour resin in your favourite outfit, there's a big chance of a spillage at some point!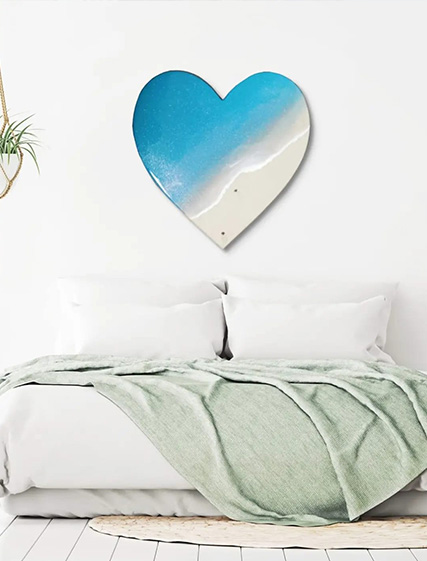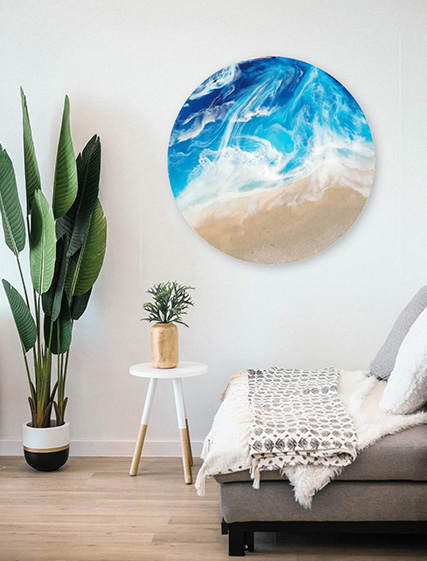 Vista Pick
My top pick from the Vista product collection is Turbo, it creates the most beautiful resin cells for my ocean works.
Explore Alice O'Shea Art and see how Alice uses Vista products to add a dreamy finishing touch to her artwork @aliceosheaart.
Shop For Products
Take a closer look at the products featured in this post