= 0
Product Code:
Vista Undercoat
Available in 1kg and 5kg kits, covering 3-4m2 and 15-20m2, respectively.
Perfect for sealing and priming surfaces before the application of Vista Epoxy Resin.
Low Odour, Low VOC's, Water-Based and Non-Flammable.
PEOPLE ARE CURRENTLY VIEWING THIS PRODUCT
For same day despatch order within:
Free Delivery on orders over £50 or 5.99 UK mainland
Orders are despatched in the order they are received. The earlier you order the quicker it will be despatched.
Product Information
Product Information
Undercoat is a high quality Resin primer designed to seal, prime and protect surfaces before the pour of one of the Vista Epoxy Resins. If Epoxy Resin is applied before this undercoat issues could occur such as separation and run off of the product. Undercoat will provide an excellent grip and effectively dust proofs surfaces to provide a hard wearing, hygienic finish. Choose from either Black or White.

This durable Epoxy primer is a two part water based coating designed to coat all different types of surfaces. Commonly this would be used to hard surfaces such as wood and in many cases to seal floors. Due to the low odour properties and low VOCs it would be more suitable where solvent based products are prohibited. For example when used on flooring in homes, schools and colleges, and food and catering environments.

Ensure the surface is clean, dry and free from contamination. Mix both components thoroughly until homogeneous. Pour out and apply with good quality rollers and brushes within the product working time. Allow to cure and apply second coat if required.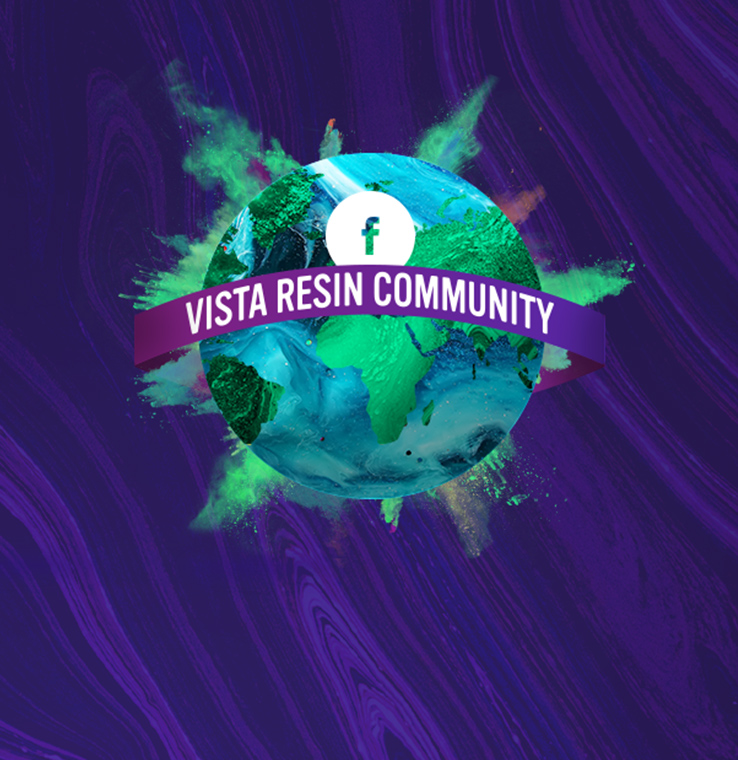 Usage Guidance
Usage Guidance
Mixing Ratio

Vista Undercoat should be mixed 100 parts to 320 parts or 1:32 by weight.
So for example that would be 100g of Part A mixed with 320g of Part B to create 420g of mixed product.

Mixing Technique

Follow the simple steps below for application:

1. Ensure the surface is clean, dry and free from contamination
2. Mix both components thoroughly following the ratio 1 : 3.2 (A:B)
3. Pour out and apply a thin coat
4. Allow to cure, over-coat within 48 hours.
We advise you to apply a thin layer. Applying a thick heavy coat will cause an uneven coverage and, on some occasions, creates a milky appearance. Cross-roll to give even coverage.
For small quantities mixing in a cup with a stirring stick is efficient. For larger mixes a drill with a slow speed paddle mixer is required.
Let's see your handy work! Leave a review!
Please leave a review including photos! We love to hear from our customers, and see the fantastic projects they complete. You can also review us on Trust Pilot and Google! If you'd like your project to be seen by our staff or featured on our social media channels, please email in any images to jade.tyson@vubagroup.com.
Ask us a question
A number of our most common customer queries are covered in our FAQs section. However, if you still can't find the answer you are looking for then simply fill out the form below and we will get back to you.